HELP? Which multivitamine should I take?
HELP? Which multivitamine should I take?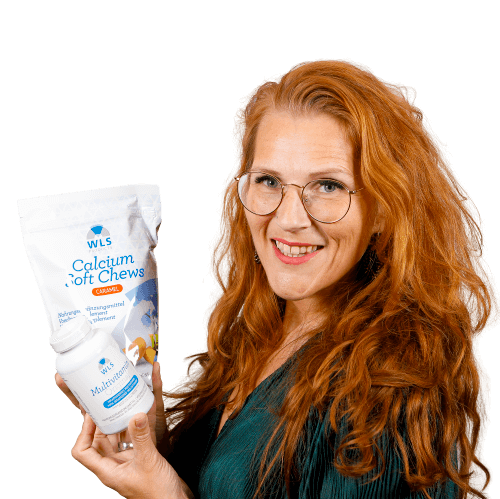 NEED HELP? WE'RE HERE FOR YOU!
Optimal support from personal experience
Do you still have questions about supplements in combination with gastric bypass after reading? We can tell you everything you need and are happy to help!
There are so many brands of WLS multivitamins on the market. And now we at WLS Products are making it difficult too, because we have several multivitamins of our own brand!
Can't see the forest for the pills?
Then we would like to help you with this information page.
Check out our overview of different multivitamins here.
It has been thought through
We regularly develop new products, including multivitamins. However, we always do this with an underlying thought. For example, there may be high demand from a particular patient group. Or a product needs to be developed of which the dosage or characteristics have been adjusted. In short: every multivitamin we have has a clear target group.
Which multivitamin is right for me?
That is the key question. We would like to introduce you to our 5 top multivitamins, including their strengths and target groups. So you can quickly see, which multivitamin best suits you and your operation.
In any case, we have made sure that all our multivitamins are perfectly dosed, and affordable! After all, you have to take them throughout your life, and then price definitely counts.
WLS Original Multivitamin
Our flagship product!
This is the best-selling multivitamin for bariatric patients that we offer. This is because of the following plus points:
The cheapest on the market! From 19 cents per day
Complete formula including 45 mg of iron
Only 1 capsule per day
For whom: Well-tolerated by almost all patients
The value for money of this product is so good that it is recommended by hundreds of clinics and practices in Germany and the Benelux countries.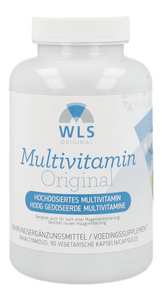 WLS Multivitamin with iron
The perfect product for two target groups: Patients who tolerate WLS Multi original a little less, but especially for people with thyroid disorders. This is why we have developed an iodine-free formula.
Formula divided into 2 capsules per day, for optimal tolerability
30 mg of iron per day, for better tolerability
Iodine-free: for hashimoto patients 
For whom: Thyroid patients and for patients with poor tolerance to the 1-per-day capsule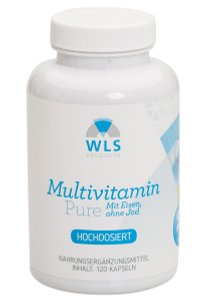 WLS Multivitamin without iron
This is a fine multivitamin that contains no iron. This makes it ideal for people who do not need iron or who even have iron levels that are too high. This vitamin is also divided into 2 capsules, which is nice for tolerability.
Complete formula, but without iron
2 capsules per day
Good absorption and tolerability
For whom: patients requiring a multivitamin without iron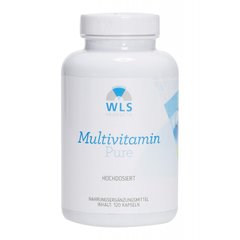 WLS Multivitamin Easy Start
We developed this new multivitamin especially for those first, sensitive months after your operation. Certain vitamins, which often cause an odour or intolerance, have been lowered in this multivitamin. Because it's important to take your multivitamin every day, even in the beginning when it's a bit more difficult!
Even if you have a sleeve, and your blood levels are still very high, you can take WLS Multivitamin Easy Start.
Reduced dosage of vitamins that are often difficult to take in the beginning
Slightly lower iron due to initial tolerability
Low in selenium for an odourless variant
1 capsule per day
For whom: patients in the first months after their surgery or Sleeve patients with very high blood levels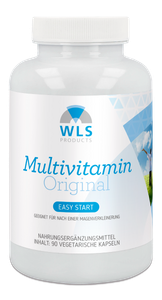 WLS Multivitamin Mama
The latest addition to our range has been frequently requested by customers: a bariatric multivitamin especially for pregnant women! Ladies with a desire to have children and ladies who are breastfeeding will also benefit from this special adapted formula.
For instance, we have adjusted vitamin A to safe levels, and added extra folic acid and choline to help prevent birth defects.
Of course, for our pregnant ladies, we have also taken into account the doses of those vitamins, which sometimes cause odour or nausea!
Vitamin A in its safe dosage and form
Extra folic acid and choline added
Extra absorbable forms of folic acid and vitamin B12
Well-tolerated and odourless
1 capsule per day
For whom: ladies who are working on a desire to have children, are pregnant, or breastfeeding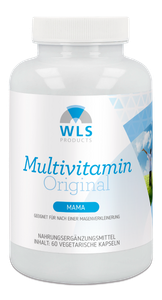 Hopefully this overview makes it clearer, which WLS vitamin is right for you!
Good to know: if you prefer to take chewable tablets or soft chews, we also have those in our Bariatric Fusion range, feel free to check them out.
If you still have any questions, or would like personal advice, feel free to contact our customer service colleagues at info@wlsproducts.nl or 00800-22006600