Need help?
Get optimal support through our experience
Our high dosed WLS Products and our tasty Bariatric Fusion products help you take care of your body. Most of our team has undergone a form of weight loss surgery or cope with illnesses such as IBS, vitamin deficiencies or osteoporosis. We know from our own experience, how important it is to find a high-quality product with great taste, that you can take for life.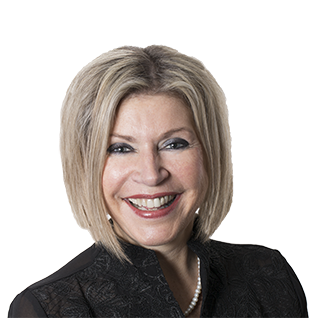 "Personally tested by me"
Our first WLS products were developed in 2004 and personally tested by myself. I use part of our range every day. My blood work, which I have had checked every three months, are the best proof that they work! Also, I have had my weight loss surgery in 2001 and know how important it is to have tasty stomach-friendly bariatric vitamins at your disposal.
WLS Products: High-dose and innovative nutritional supplements
Our bestsellers: Vitamin D, Vitamin K, Melatonin, WeightLoss Surgery and Protein
From vitamin A, D and K to zinc and from gastric bypass to menopause
Our nutritional supplement range is based on our knowledge and experience as well as on the knowledge and experience of our customers. We offer a wide range of vitamins, minerals, as well as health- and protein products. However, there are also numerous products that we do not sell. Because we are not convinced of them, because our customers have advised us against it, or because they contradict our mission. We deal with the latest developments in our field every day and regularly update ourselves. We also strive add products to our range that our customers have made us aware of.
Read more
Read less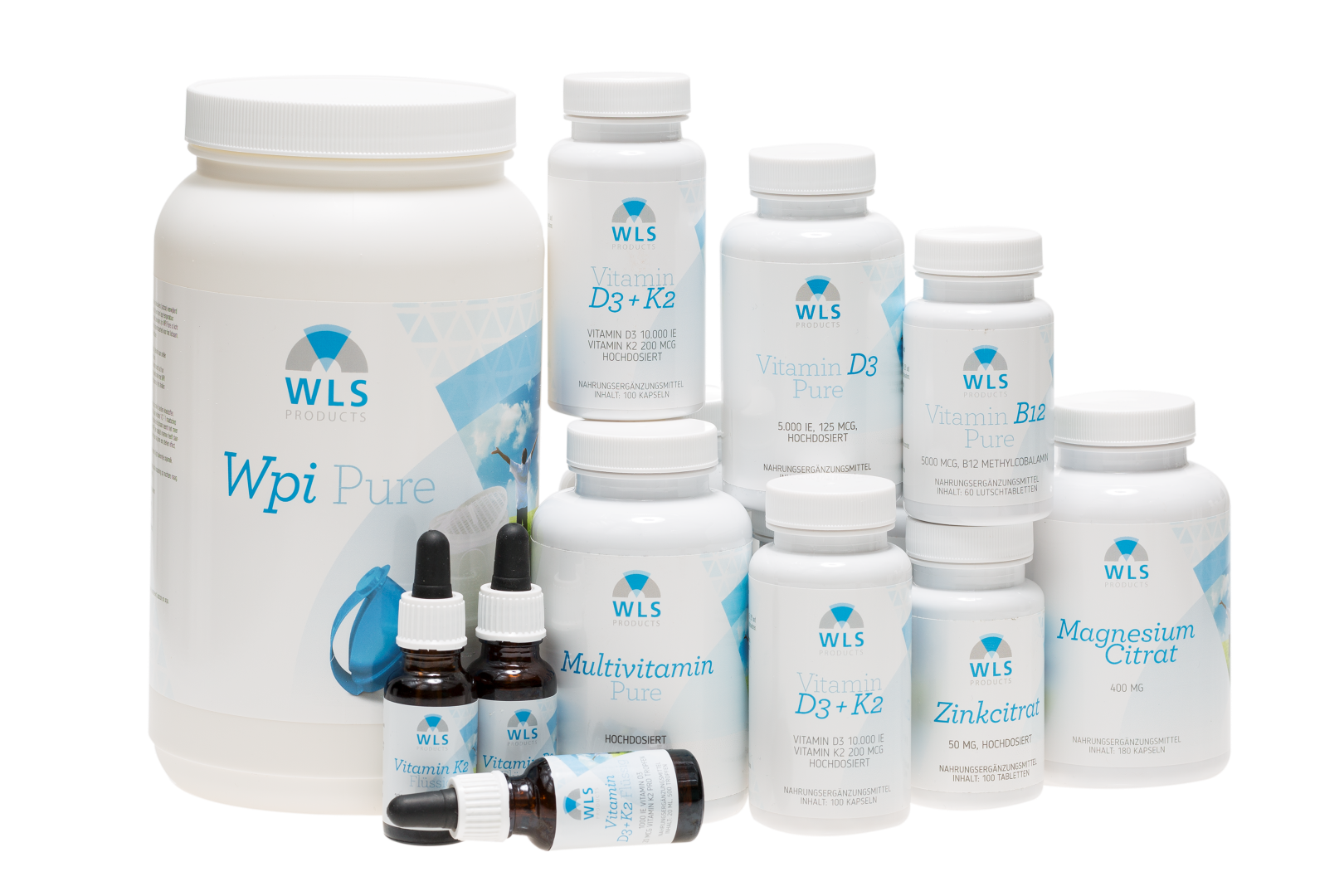 The gift of Health
A healthy body has a healthy mind
WLS helps you stay healthy with high quality nutritional supplements. Exactly what your body needs in the dosage tailored to your specific needs. Your daily dose of Pure supplements that keep your body and mind in balance.
The gift of Health, given by WLS
See all themes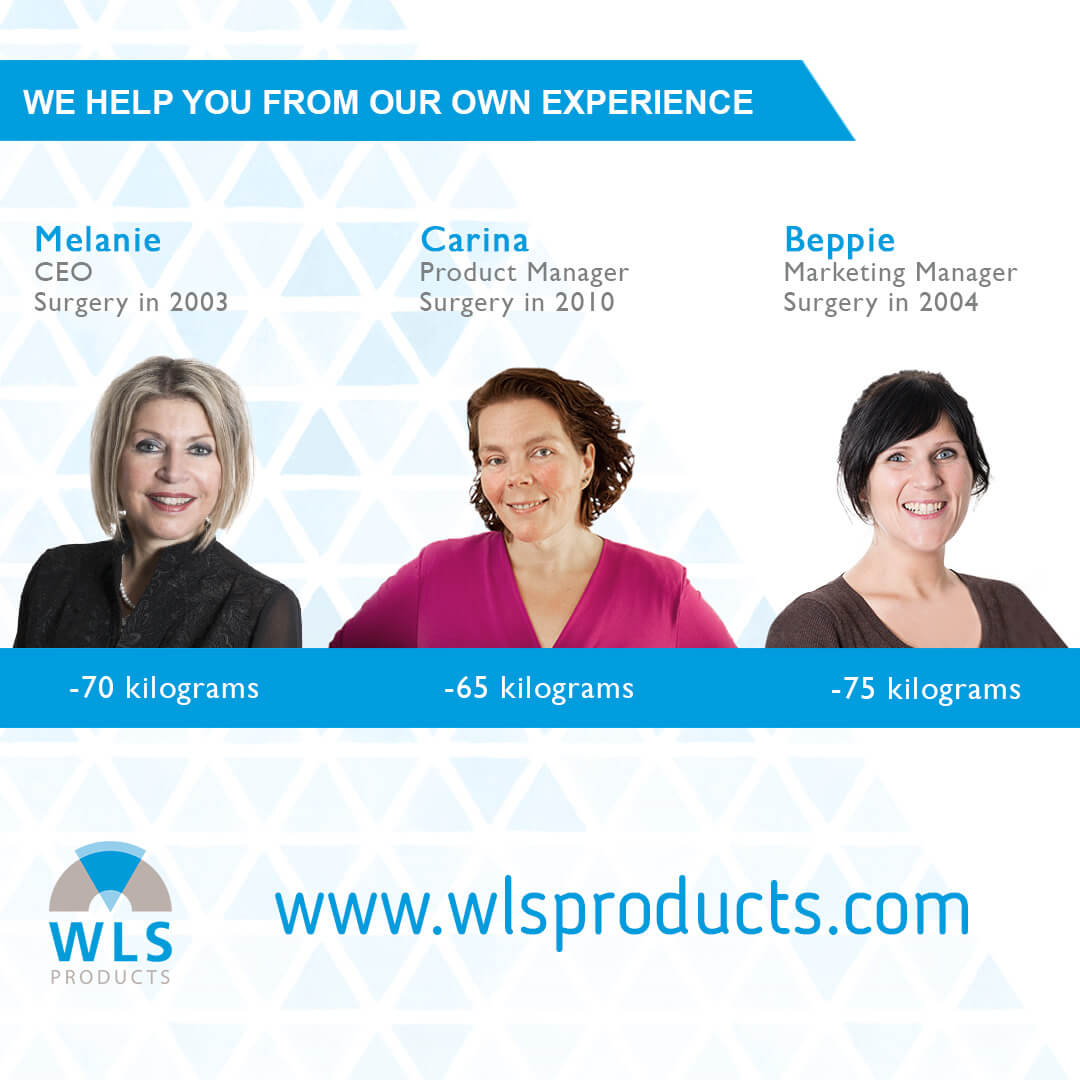 Bariatric Vitamins
Everything you need after your Weight Loss Surgery
Do you also have a gastric bypass or a sleeve gastrectomy? Then, just like us, you have to take vitamins every day to stay healthy. We also have a gastric bypass, a sleeve or omega loop / mini bypass. So we know what it is like. The daily intake of vitamins is necessary for us after weight loss surgery. But taking supplements daily should also be pleasant. And if possible, also delicious! We have many satisfied customers in Europe who use Bariatric Fusion or WLS Original after they have had succesfull bariatric surgery to stay fit and healthy. Our greatest strength is that we don't only sell these products, but we also take them ourselves. So we know from our own experience how important it is to find a great-tasting quality product that you can take for the rest of your life!
To all Bariatric Products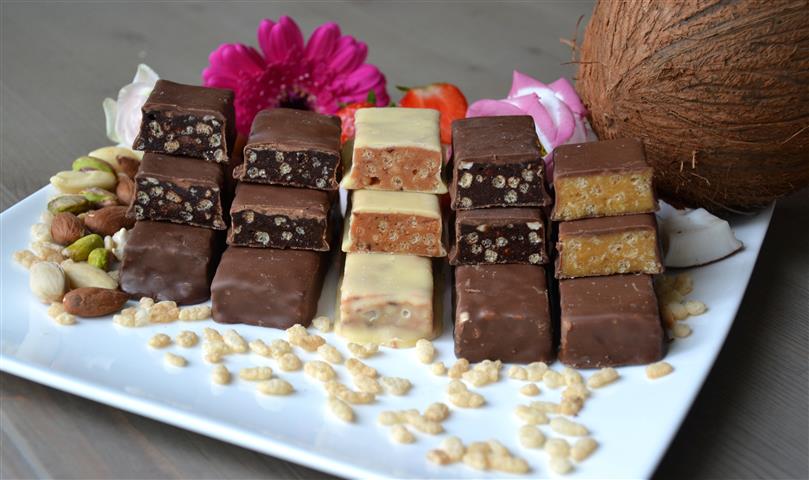 Special nutritional supplements as part of a protein-rich or low-carb lifestyle
Special nutritional supplements as part of a protein-rich or low-carb lifestyle You can also rely ons us for your high protein diet. We have protein shakes and protein bars, but also savoury products like protein chips. Unflavoured whey protein powder and protein powder with probiotics are also popular with our customers, who are interested in good quality and healthy food. Proteins are good to build and maintain strong muscles and to support the quick recovery of muscles after training. They are also vital for the skeleton and bone support. Proteins enrich your daily diet.
To all Protein Products