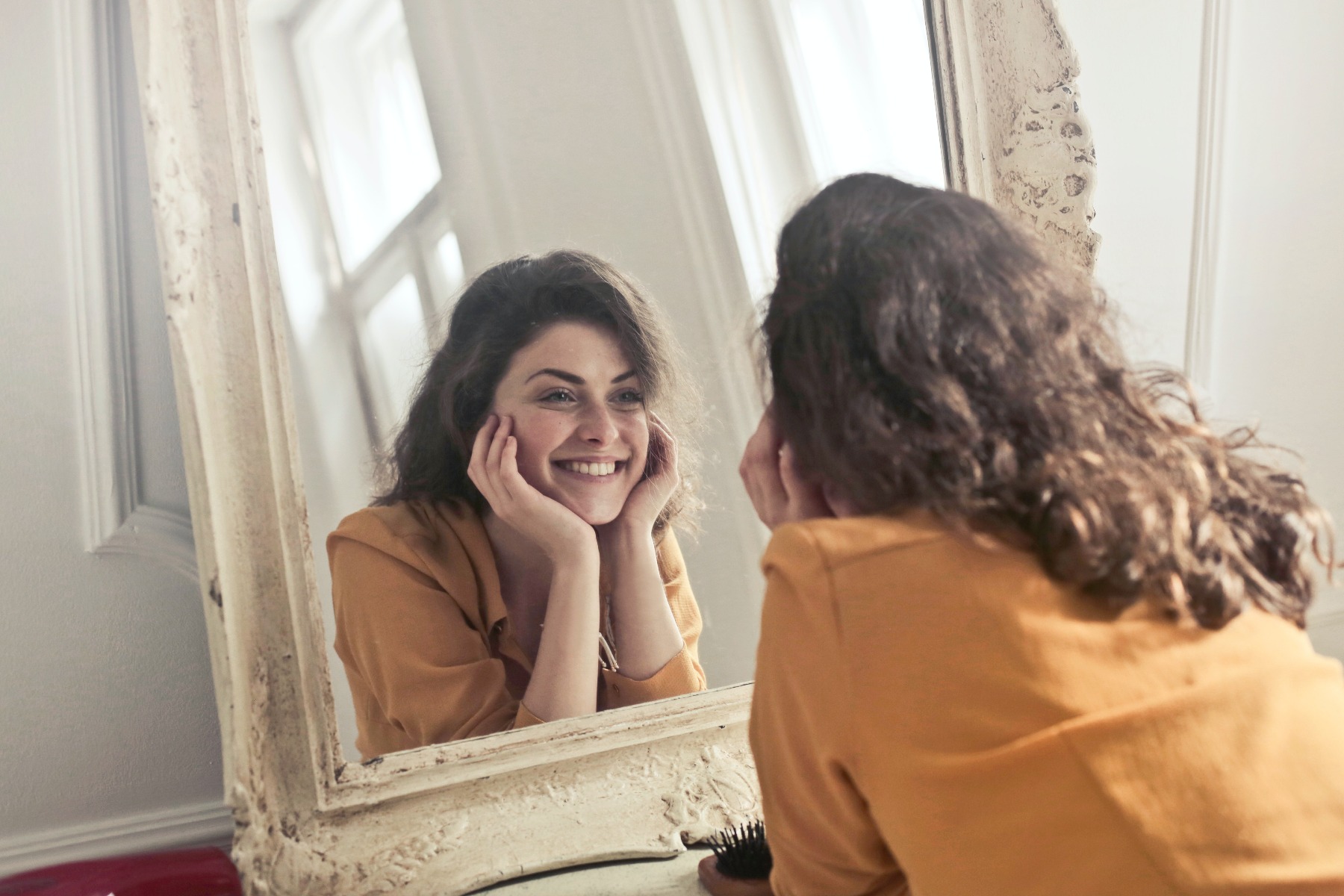 30% of the protein in your body is collagen. Collagen provides structure, support and strength to your skin, muscles, bones and connective tissue. Collagen is also found in your organs, blood vessels and in your intestinal wall. So you can imagine that collagen plays a very important role in many processes in your body.
What exactly does collagen do in the body?
Collagen ensures the growth of new cells in the middle layer of skin.
Collagen helps replace dead skin cells.
Collagen provides a protective layer for your organs.
Collagen gives structure, stretch and elasticity to your skin.
Collagen can help with blood clotting.
Who needs extra collagen?
Your age and activity level affect how much collagen you need. As we age, we often lose collagen, but endurance athletes, for example, also benefit from (extra) collagen.
Did you know that your lifestyle habits also have an impact? Your collagen can be damaged if, for example, you smoke, get a lot of sun, or eat a lot of sugar and carbohydrates.
How do you notice that your collagen is damaged?
Damage to your collagen is noticeable in -among other things- the following characteristics:
Sagging skin, wrinkles.
Deepening eyes.
Slackening muscles or muscle spasms.
Stiff joints.
Intestinal problems may also indicate a collagen deficiency.
What are the different types of collagen?
You often read about collagen type 1,2 etc. But what exactly does that mean?
There are as many as 28 different types of collagen. All types differ in cell structure, function and what they are used for in your body. There are five types of collagen that are the most well-known and important:
90% of the collagen in your body is type I collagen. This type provides the structure of your skin, bones, tendons and joints.
This collagen type is mainly found in elastic cartilage, which provides strong joints.
This type of collagen is found in muscles, veins and organs.
This type of collagen is found in the different layers of our skin.
Type V collagen is mostly found in your cornea (your eyes), some parts of your skin, hair and nails, and in parts of the placenta.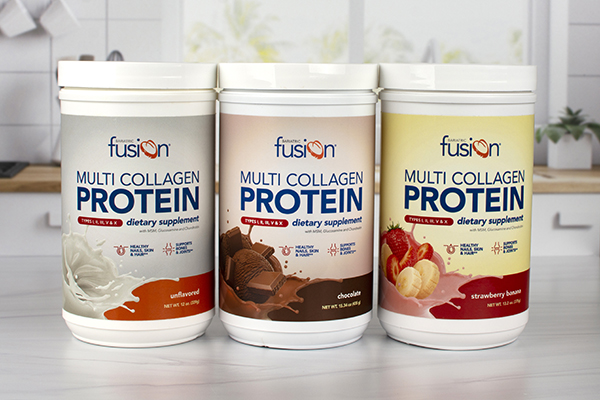 What is Multi-Collagen?
You often read that a collagen supplement or collagen powder is referred to as Multi-Collagen. That means it contains multiple (multi) types of collagen. For example, our collagen powder from Bariatric Fusion, contains collagen of types I, II, III, V and X (Type X has to do with bone formation).
To the product
What does collagen do for our intestines?
Collagen contains amino acids. These are good for your intestinal wall and they help stimulate the repair and building of your intestinal wall. Collagen also contains amino acids that are anti-inflammatory, they help soothe the intestinal wall. Collagen is also rich in amino acids such as glycine. Glycine helps regulate stomach acid production. This way there is enough stomach acid for digestion but not too much (so you don't suffer from heartburn).
Collagen and our muscles
Athletes often suffer from muscle soreness in their bodies due to great exertion. This can lead to muscle pain, joint pain and even back and knee pain.
Collagen helps repair your muscles as well as rebuild your muscles. Therefore, it is good for use after exercise, but also for patients who use it after other strenuous physical activity, such as after an illness or surgery.
Collagen for athletes
Collagen contains a lot of the amino acid arginine, which helps support endurance. Arginine, along with glycine, promotes the formation of creatine in your body. Creatine is an important component for strength athletes and athletes who train intensively and demand a lot from their muscles.
Collagen supplements can also help support (connective) tissue repair after a workout. It helps support elasticity in tendons and joints. This, in turn, supports muscles to recover more efficiently after exercise.
Finally, collagen may have anti-inflammatory effects. This makes it an ideal choice for recovery and protection of joints and bones during intense workouts.
Collagen for elastic skin
Collagen is an important component of your skin. It plays a role in skin firming, elasticity and hydration. As you age, your body produces less collagen, leading to dry skin and the formation of wrinkles.
Taking extra collagen supplements can help slow the aging of your skin by reducing the appearance of wrinkles and dry skin.
These supplements not only provide an additional source of collagen for your skin, but also cause your body to produce more collagen itself.
Collagen also seems to have a strengthening effect on hair and nails.
Collagen for strong bones
Almost everyone knows that we should take calcium and vitamin D for strong bones and muscles. But did you know that collagen plays an important role here as well?
Your bones are composed mainly of collagen, which provides strength and structure. Not only does the collagen in your skin deteriorate with age, but the collagen in your bones also declines. This can lead to weak bones or even osteoporosis.
Some studies indicate that taking collagen can help prevent brittle bones and diseases such as osteoporosis. In conjunction with taking calcium and Vitamin D, you really have a formula for success here for strong bones!
Personal experiences with collagen:
Vincent (54) used collagen to get his muscles and joints back in shape:
"I was a marathon runner, but as I got older my knees and joints started to hurt more and more. On the doctor's recommendation, I took a serving of collagen every day. It took a month or so for it to take effect, but I gradually noticed that my joints got stronger and stronger, and I was able to run further and harder! I am happy to resume my marathon training thanks to a simple collagen supplement!"
Read more
Read less
Lena (77) desperately needs collagen as she ages:
"Getting older is no fun. My knees creak, and sometimes I can barely get my legs up when I walk up the stairs. I understand that my muscles and joints get stiffer and worse as I age. On the advice of my daughter, I started taking collagen daily in a shake. Of course, I still can't "run" up the stairs. But I can climb stairs without creaking and without stopping! I walk more than ever before, and I'm glad that collagen is helping me move a little more "smoothly. That my skin seems to have slightly fewer wrinkles is a nice bonus!"
Read more
Read less