Before and after the operation: Carina's history
My name is Carina van Overveld. I have worked for WLS products for 5 years, where I am responsible for the Benelux countries, Germany and Austria. I'd like to share my own story with you, because I have personally undergone bariatric surgery! So what changed before and after my bariatric surgery?
As a toddler, I was so overweight that I had already been referred to a dietician by the age of 2. At that time I was prescribed a strict diet that locked me into a vicious cycle of gaining and losing weight. I was a chubby child, a fat teenager and a young adult with morbid obesity. I have tried every type of diet. Most of the time I did lose some weight, but then gained extra weight. I ate too much and incorrectly, and my body was not very effective at storing it all, so I grew heavier and heavier.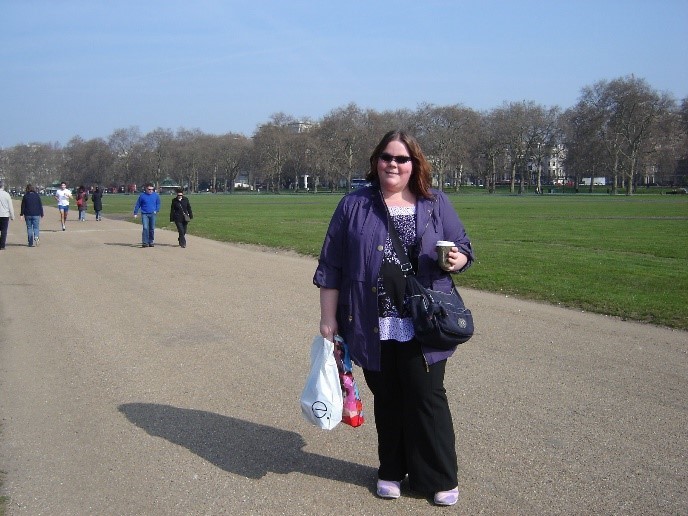 I was bullied as a child and teenager, and even as an adult I was laughed at regularly and had fingers pointed at me. Even now, I'm not always able to pass a group of teenagers without feeling fearful. Fortunately, I met the love of my life Erik, who loved me the way I was! We have two children - a real blessing when you consider that I weighed 145 kilos when I got pregnant! I was lucky that my weight did not affect my fertility.
Seven years ago I got tired. I weighed 166 kilos at the time and I wanted to teach my child to ride a bike. I ran beside him for 10 metres, but had to stop because I was already out of breath. That was the turning point for me: I wanted to be a good, active and healthy mother for my kids!
So I decided, after years of doubt, to have gastric bypass surgery. I went to a hospital in the Dutch city of Bergen op Zoom, and in November 2010 I underwent a gastric bypass. I was crying as I went under anesthesia, wracked with fear about the surgery and an unknown future
My fear was completely unfounded, because everything went smoothly! During the first year after the operation I lost 68 kilos! I was able to run with my children and took part in a 10-kilometre run. I came in last, but I didn't mind at all. For the first time in my life I was LIVING instead of SURVIVING!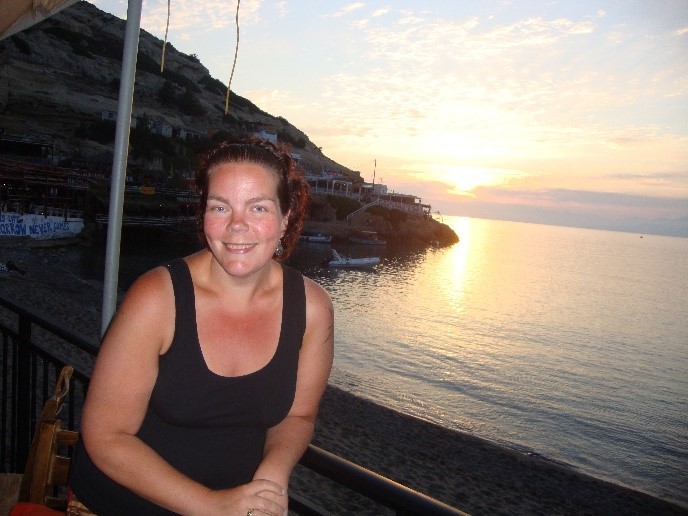 During the second year I gained back a few kilos, which seemed to be part of the process. I did all sorts of things that were impossible for my old body and I enjoyed it to the fullest. During my third year I suffered a knee injury and was no longer able to move and exercise. I gained a few kilos. My eating habits have loosened up as well. Finally, of the 68 kilos that I lost, I gained back 20. Since then, I have been able to keep my weight relatively stable. I am still almost 50 kilos lighter than before and I am the active mother and wife that I always wanted to be. A total win! I havent't regretted my operation, not even once.
Of course I'd still like to loose some more weight and my goal for the coming year is to reduce my weight again. I work in a company that has a large range of delicious protein to offer, which means that my goal is achievable! I will gladly keep you updated.
During the first two years after my surgery I tried all sorts of vitamins. I either didn't like the taste of some brands or my body wouldn't accept them. For me personally, I imported Bariatric Fusion from America. They tasted good, were affordable, highly concentrated and very sophisticated. Obviously, it was very expensive for one person to pay for all the costs, including import duties and shipping. In the meantime I stared working for WLS Products and suggested to my boss Melanie that she import these vitamins to Europe. We did just that and as a result there are now a lot more patients with a stomach reduction, gastric sleeve, gastric bypass and even a duodenal switch, who have joined me and enjoy the Bariatric Fusion! My all-time favourite Bariatric Fusion product is the Calcium Citrate Soft Chews; they're delicious, easy to take and don't taste like chalk.
We have many fans, mostly in Germany. We collaborate with a number of clinics, dieticians and self-help groups. For this reason, I travel regularly through Germany to meet you: the one part of my work that I love the most.
What's your favourite flavour?
The Soft Chew product range also includes Multivitamin and iron varieties: easy to carry in your bag or car or for holidays! The chews are individually wrapped and taste like fruit candies. There is no simpler, tastier way to stay healthy.
I started writing a column for a magazine in the year after my gastric bypass. Next year, I'd like to combine my articles in a book, so that I can share much more of my experience. I'll keep you posted!
I hope that something about my previous history or experience after bariatric surgery is of use to you. Who knows, maybe we can meet or talk about it on our Facebook page. I'm always available to answer your questions via e-mail. Until then, I continue to celebrate my new life with Celebrate Vitamins and WLS products! If there are any issues you would like to read more about in this blog, then please send us an e-mail at info@wlsproducts.nl
Lots of love,
Carina